Practice all day, dance the night away.
Danzhaus is San Francisco's only late night dance center, with three separate dance studios for rent, two with sprung floors, tall mirrors, heat, restrooms, drinking fountains, lively acoustics, and ipod enabled stereos, with easy access to Muni bus #19, highways 101 or 280, and free parking. Whether you choose the Showroom for large classes, the Greenroom for private rehearsals, or all three rooms for a public party, please be advised room rates are much less for classroom instruction, than for public and private events.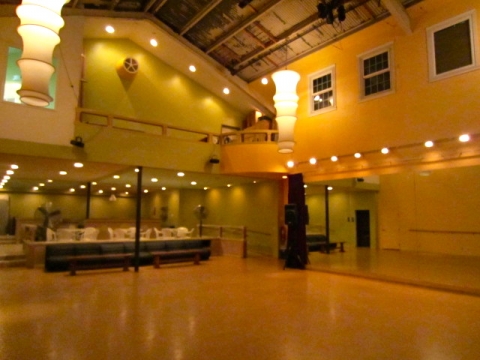 The Showroom
(

2500sf

)




is the best choice for large classes, rehearsals, and auditions. $60/2-hour time slots betw

een 10am-10pm, Mon-

Thurs
, and 10am-6pm on Fridays, Saturdays, and Sundays.
These rates do not apply to parties (see next paragraph).
Look for vacancies on the Showroom calendar before booking online through Paypal.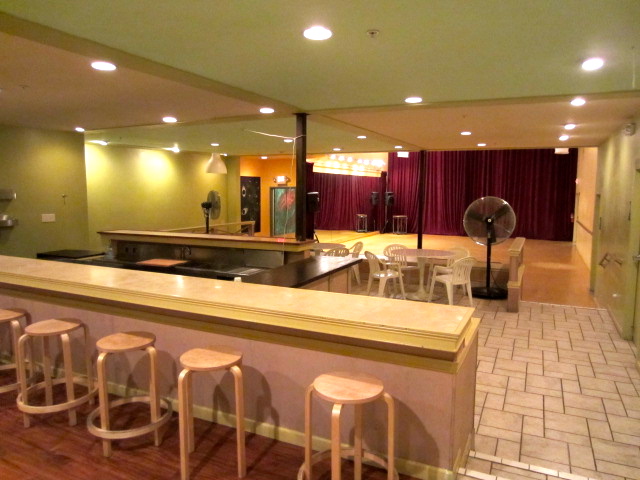 Parties in the Showroom
earned Danzhaus a "Best of the Bay" award from the SF Bay Guardian. Rates start at $1650 for 300 guests, from 10pm-2am. Includes security, maintenance, general manager, and a choice of catering options. Check the Showroom calendar for vacancies, then fill out the Reservation form below.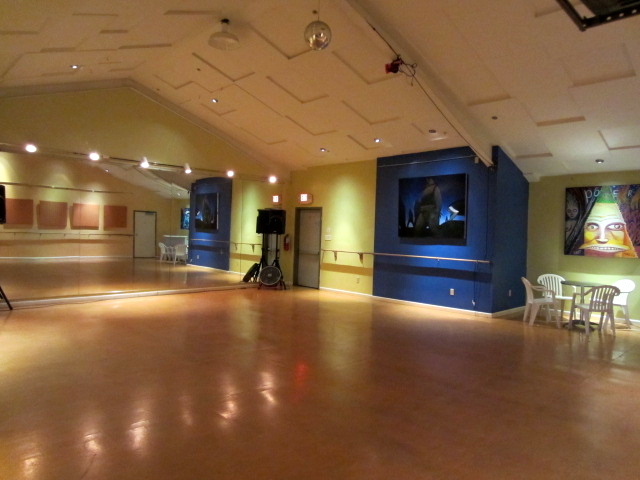 The Greenroom (1050sf)
Located on the second floor, it's smaller than the Showroom studio, but for less money. $50/2hour time slot, See the Greenroom Calendar below for vacancies before booking.

Parties in the Greenroom
can be added to the Showroom for a total of 450 guests.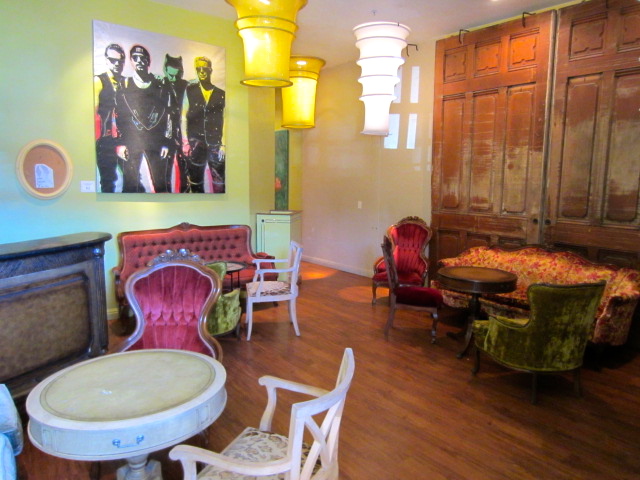 The Parlor
(
500sf)
is a fine room for private instruction, and small classes.
Piano included. $50/2hour time slots, see Parlor calendar for vacancies.

The Parlor is included with Showroom parties, as either an entrance lobby, or a chill room exit to the smoking area outside.


No more waiting for approval, book entirely online.

Need it now? Paypal and Google Calendar make it easy. Check the Showroom, Greenroom, and Parlor calendars for vacancies, use the appropriate pull down menus to the right, add 2hour time slots to your shopping cart, fill out the day and date, then proceed to checkout. Paid reservations are guaranteed, and posted to our calendars within the hour, with email/text confirmation. Not ready to make a date? Not finding what you need? Fill out the reservation form below, then call 415-970-0222, or text 415-637-1425 for John Zane.