Practice all day, dance the night away.
Started up in 1982 as Third Wave Dance Studios, at 24th St./MIssion, Danzhaus (aka the Gingerbread House) moved to Potrero Hill in 1998, just minutes from downtown, SOMA, the MIssion, and SFO. We built two multipurpose dance studios for rent, each with sprung floors, tall mirrors, heat, restrooms, drinking fountains, and ipod enabled stereos. Danzhaus is your house! Get here by Muni bus #19, or take highways 101 or 280, and park for free.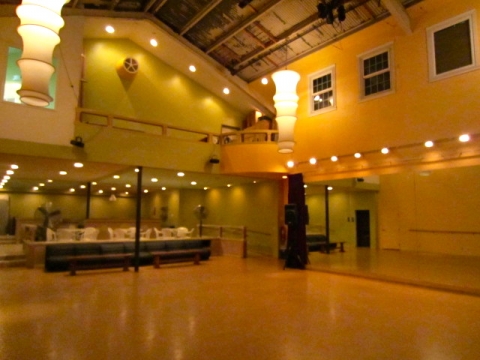 The Showroom
studio
(2500sf) holds 50 students for classes, workshops and rehearsals,
ballroom socials and Milongas of up to 100 couples, and 300 standing room guests for late niight parties. Add the Greenroom for 150 more. Price includes security, caterer, and coat check. You bring DJ/band rig, decor, lighting, and posse.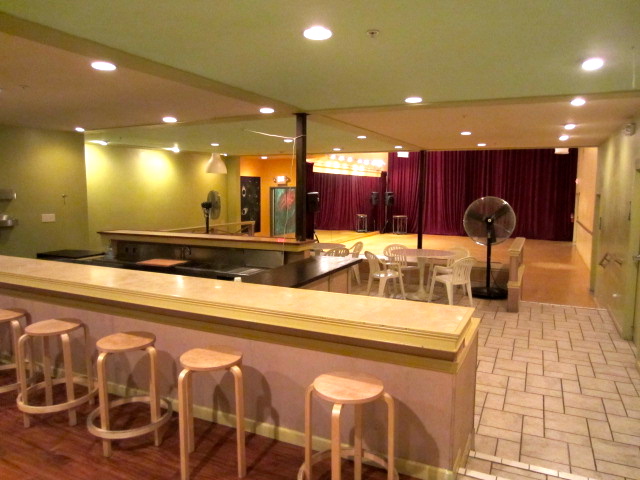 Ready to book?
See sidebar for rates on the pull down menus.
Look for vacancies on the Showroom Calendar below, and fill out the reservation form.
The Bar Landing has long counters for food and beverage service, and a VIP lounge, rented separately upon request.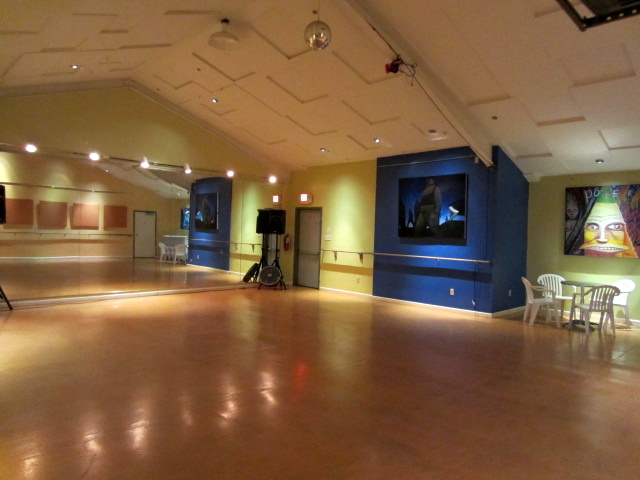 The Greenroom studio
(1050sf) iholds 30 students for classes, workshops and rehearsals. Located on the second floor, it has all the amenities of the Showroom, with much more privacy. See the Greenroom Calendar below for vacancies, the sidebar for booking.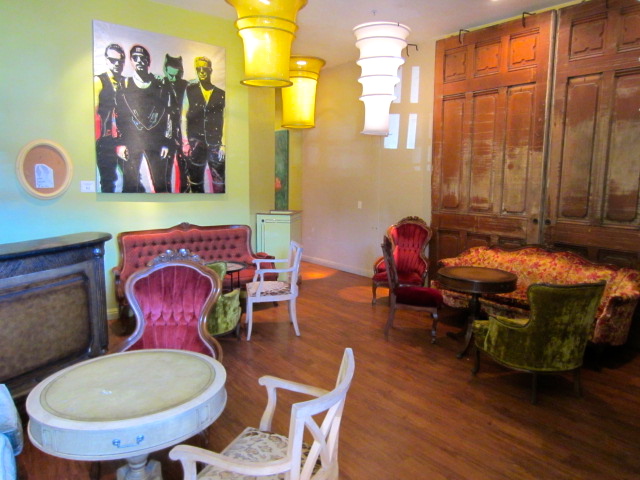 The Parlor
(500sf) is a haven for small gatherings, meetings, and readings.

See sidebar for booking.

included with every Showroom event booking, the Parlor can serve as either an entrance lobby, or a chill room exit to the smoking area outside.
No more waiting, at Danzhaus you can book entirely online.

Need it now? Paypal and Google Calendar make it easy to book a room. Check the Showroom or Greenroom calendars for vacancies, use the appropriate pull down menus to the right, add 2 hour time slots to your shopping cart, fill out the day and date, then proceed to checkout. Paid reservations are guaranteed, and posted to our calendars within the hour, with email/text confirmation. Not ready to make a date? To discuss your plans with Booking Manager John Zane, fill out the reservation form below, then call 415-970-0222.